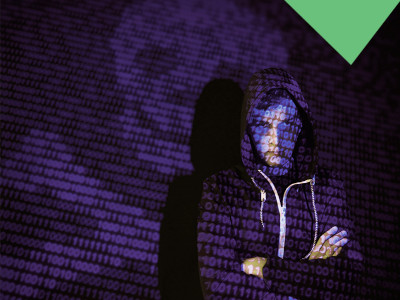 In 2022, the US Federal Bureau of Investigation (FBI) issued a warning notice for entities associated with the Beijing Winter Olympics and Paralympics. Companies were warned against a broad range of cyber activities that could disrupt these events, including distributed denial of service (DDoS) attacks,malware, ransomware, phishing, social engineering, insider threats, and more. These attacks could block or disrupt live broadcasts of events and leak sensitive data.
During the 2020 Tokyo Olympics and Paralympics, 450 million such cyber-related attacks were registered, which were thwarted via stringent cybersecurity measures. So, serious were the threats perceived by the FBI that athletes were urged to keep their mobile devices at home and use a temporary device at the games. No foreign spectators were allowed inside the premises. These high-profile events have been an opportunity for criminals and state cyber actors to advance ideological goals, discredit other countries, sow confusion and make money.
Media and Entertainment Industry – A Favourite Target for Cyberattacks
Over the years, cyberattacks in the media and entertainment industry have grown manifold. With movies being made with jaw-dropping budgets and a rise in video and sports streaming on OTT platforms, IP theft and piracy have become a prime concern. The pandemic-induced remote working culture has also been a key factor in the rise of piracy. Between January and September 2021, global demand for piracy reached 3.7 billion, with television being the top pirated industry, followed by publishing and films. The average cost of a breach in the media industry stood at $3.17 million in 2021.
Every event has led to new insights into the latest technologies used by hackers and the channels they can penetrate. Here we list out some of the biggest attacks ever made on media organisations.
The 2014 Sony TV Hack
In Late November 2014, Sony Pictures Entertainment was hacked by a group called "Guardians of Peace," allegedly from North Korea. The attackers stole huge terabytes worth of information, including confidential emails that were leaked online later. Sony employees were shown threatening messages on their computers, demanding many things, but primarily a stop to the movie called The Interview from being released. The movie showed North Korean leader Kim Jong Un in a bad light.
This led to huge embarrassment for the company. The confidential emails contained internal information about employees and conversations surrounding many celebrities. Confidential marketing materials, employee social security numbers and proprietary financial data were also leaked, causing significant reputational damage. The movie The Interview was released online and in theatres after much deliberation and couldn't recover the $44 million production cost.
Netflix's Twitter Account Hack 2016
Netflix's Twitter account, with over 2.5 million followers at that time, was hacked by a group called OurMine in 2016. The hackers posted several tweets that were later deleted by the company's social media team.
OurMine is a notorious hacker group, responsible for many high-profile social media hacks, including that of HBO in 2017. "OurMine are here. We are just testing your security," was a common message in all their hacks.
A String of HBO Breaches in 2017
HBO suffered a series of network breaches in 2017, which caused significant operational and financial trouble. In July 2017, Iranian hackers stole 1.5 TB of data from the company, which included scripts of the popular Game of Thrones series, company documents and several unaired episodes of shows like Insecure and Curb Your Enthusiasm. The hacker demanded $6 million in Bitcoins for these stolen files.
Next, in August 2017, some people based in India leaked an episode of Game of Thrones before it was aired. These were employees of a Mumbai-based distribution partner company, which was involved in processing the series for an online streaming service. The attackers included ex-employees as well.
Again, in late August 2017, OurMine Group hacked the Facebook and Twitter accounts of HBO, including accounts belonging to the network's shows like Game of Thrones.
Netflix's Orange is the New Black Leaked in 2017
A hacker group called the "The Dark Overlord" leaked unaired episodes of the popular series Orange is the New Black in 2017, despite receiving a ransom of $50,000. In fact, the group claimed to have infiltrated the systems of Larson Studios, stealing many movies and web series from top studios like Disney, CBS and Netflix.
2020 Germany-based Funke Media Group Attack
Over 6,000 computers and thousands of other systems of Germany's third-largest publisher were infected by ransomware in December 2020. The cyber attackers demanded millions in Bitcoin for the stolen data. The attack stalled work at the newspaper editorial offices and major printing houses. Subscribers received only emergency issues of the paper, and due to this impact, the company had to remove the paywall on its news site. This means everyone had access to its paid articles.
The major clean-up operation that the company launched afterwards to create a "quarantine network" of untainted systems was a huge drain on resources and labour.
Australia's Channel Nine Attacked in 2021
This was the largest cyber-attack on a media company in Australia. In April 2021, Channel Nine TV Network suffered a ransomware attack, which resulted in digital production and television systems being offline for more than 24 hours. The company couldn't broadcast from its Sydney studios and had to shift operations to Melbourne. Emails and editing systems were down, and the company asked its staff to work from home.
The IT team of the company described the attack as a calculated and sophisticated one, which could take weeks to resolve.
AI-Based Cybersecurity from Mediastalker
Such data breaches can impact subscriber growth, decrease ROI and cause the stock prices of studios, OTT platforms and media companies to plummet. Strengthening cybersecurity protocols is important to preserve valuable customer data and sustain livelihoods.
The modern cyber attacker is extremely sophisticated and ever evolving. This is why Mediastalker uses cutting-edge AI/ML technologies to protect valuable media assets. AI equips us to learn from attacks and proactively monitor systems for breaches before they happen. We are pioneers in the digital rights management of the media sector. Contact us today to learn more.