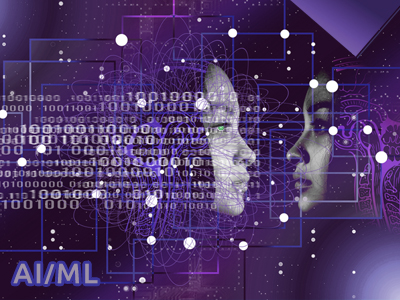 Cybersecurity attacks are growing in volume and complexity with each passing year. The switch to remote work, in the wake of the pandemic, has further aggravated these issues. The average cost of data breaches in the media sector alone stood at $3.17 million in 2021, up almost 92% from the $1.65 million in losses in 2020. With such staggering numbers, there is now a viable case for Artificial Intelligence (AI) to step in and take over the reins from resource-constrained organisations facing difficulties in mitigating risks.
When combined with machine learning, deep learning and a host of related technologies, AI can scour millions of cyber incidents and use that data to identify and ward off potential threats. These insights can reduce response times, helping media companies not only protect their valuable assets but also remain prepared for future breaches.
Why the Need for AI?
In 2004, the global cybersecurity market was valued at just $3.5 billion. Between 2021 and 2025, global spending on cybersecurity solutions is expected to reach $1.75 trillion. The quest to protect increasingly digitised media and entertainment businesses and their consumers from cybercrime is proving to be more difficult than ever.
Loss of Unique IPs
With the explosion of devices used to access online content, there is now a scarcity in the pool of network addresses. Same IP addresses are re-used across network hierarchies. Network device identifiers (MAC addresses) are seeing similar trends. Systems like iOS and Windows rotate and make the MAC addresses anonymous to enable privacy. With the loss of unique identities, it's difficult to distinguish sources. AI/ML is becoming important to establish source reputation, by detecting patterns and refining them again and again to establish credibility.
Threat Actors Evolving Continuously
To identify a system virus with advanced mutations, one has to consider a combination of many factors, such as source reputation, patterns of activity trails, time of interaction and geo map. With increasing variables, it is becoming almost impossible to separate malicious files. This is where AI/ML can come to the rescue.
In the modern-day hybrid and dynamic IT infrastructure, security operations need to leverage AI/ML to identify threats reliably with the same data sources. AI can learn the patterns of network traffic to recommend both security policies and the grouping of functional workloads.
The Various Ways AI/ML Helps in Cybersecurity
Vulnerability Management
AI and machine learning can help companies prioritise and manage new vulnerabilities before a hacker has already exploited them. Tools like user and event behaviour analytics (UEBA) can be powered with AI to analyse user behaviour at endpoints and on servers. These systems can then identify anomalies and report them for faster risk mitigation.
Detecting Phishing and Controlling It
Phishing has been around for years but that doesn't make it any less harmful. The 2014 attack on Sony shows how malicious phishing emails can be. The attackers left with gigabytes worth of files, digital copies of unreleased content, financial reports, and more, causing huge financial and reputational damage to the brand.
Over 78% of companies faced email-based ransomware attacks in 2021, with another 77% experiencing business email compromise (BEC) incidents. This was an 18% increase YoY from 2020. AI and ML can understand, detect and track a huge amount of phishing sources, and react to them faster than humans. They can detect them irrespective of their geographic origins.
Network Security
Network security comprises 2 main factors, the creation of the security policy and the organisation's network topography. AI is helping to accelerate these processes, by observing network traffic patterns. Security teams are thus freed to concentrate on other areas of technological development.
Threat Intelligence
Attackers and security personnel are constantly at war. Criminals have a habit of tweaking malware code to make them undetectable by security software. AI and ML are increasingly being used to spot every variation of malware that is disguised. Machine learning especially can draw upon information about detected malware and create a database against which future codes can be checked and blocked. This is one of the prime benefits of AI, providing the ability to adapt and respond in a constantly evolving landscape.
Automating Response
According to a 2021 report, the global response time to cyberattacks stands at an average of 20.9 hours, which is equal to 2 working days. The reasons for this are many, ranging from exposure to a never-seen-before virus to a shortage of qualified responders. There are hidden persistence tactics at play too. Delay in response times can not only disrupt businesses and damage reputation, but they can also lead to losses in share value. For instance, the fact that News Corp couldn't detect foreign government intrusion into its journalists' email accounts led to a decline in share value in 2022.
AI and machine learning can identify and react to suspected threats immediately. Automated tools don't have to rely on humans to accomplish the huge task of monitoring all issues at once.
Preventing Employee Errors
Despite the best employee training to promote good online behaviour, people are only likely to take shortcuts to increase efficiency. This makes an organisation vulnerable to risks. ML-based algorithms can learn the pattern of a user's online behaviour to quickly detect any unusual activities. It can flag suspicious activities and even block a user from making a mistake. Such activities might include a sudden spike in document downloading on an employee's system or an inexplicable increase in typing speed.
Protect Your Assets with AI/ML Based Cybersecurity Tools
It's not that AI can completely take over the cybersecurity landscape. Critical thinking and creativity are much needed, which AI isn't capable of – at least at present. Medistalker uses the best of both worlds to protect your business assets.
We have a track record of rescuing over 2.1 million stolen media and restoring over 6,000 IP assets. Our expertise spans a wide range of media and entertainment companies, right from major film studios to live-event firms. You can trust us to understand your business model and suggest the best strategies for network-wide protection.
Choose a package that fits your assets. Join Mediastalker solutions today.