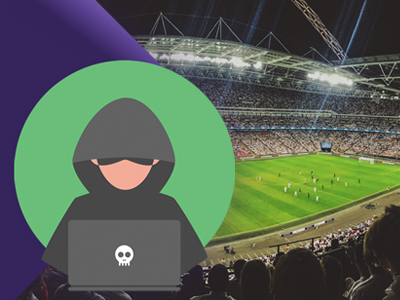 Live sports telecast rights have always been a major revenue driver for the world's professional and amateur sports leagues and organisations. This is quite evident from NBC paying a whopping $4.8 billion for the rights to the next 4 Olympic Games in 2011, and then bought the rights to 6 more games right up to 2032, at $7.7 billion in 2014.
With advancements in live streaming technology and alternative options provided by vMVPD (virtual multichannel video programming distributors), fans are now rapidly migrating from traditional broadcast TV to online services in search of cost-effective alternatives to watch their favourite sports live.
vMVPDs offer subscription-based, and often free, ad-supported services for a better viewing experience. Young viewers prefer to watch their favourite games from anywhere and anytime, on their devices, without having to burn a hole in their pocket for it. High-speed internet connectivity ensures that they don't miss out on critical moments in games. Many download the events and see them later, at their leisure.
However, as live sports telecasts move online, a new global paradigm of online piracy of live sports events is emerging, causing financial damages to all stakeholders. For instance, the French football industry loses nearly $610 million each year due to illegal streaming of live sports events. Video piracy is expected to lead to the loss of $12.5 billion in revenues for OTT platforms and Pay TV providers by 2024.
The Evolving World of Live Sports Broadcasting
The pandemic has created a huge appetite for watching sports events via live stream, rather than live TV. This growth has been observed in both developed and emerging countries. For instance, online sports viewership was extensive in countries like China (54%), Indonesia (50%) and Taiwan (49%) in 2020. Over 35% of boxing fans in the US use live streams to watch sports. In Q2 2020, over 1.3 million households quit traditional cable TV services in favour of cheaper streaming services.
Sports coverage is drastically changing as a result. The rise in subscriptions for OTT platforms isn't just for major brands. Consumers are becoming interested in sports OTT platforms as well. So, while cable companies start unbundling sports packages to reduce costs, OTT sports streaming is becoming popular with their creative ways to stream live content. For instance, fantasy leagues, user-generated content, and player Q&As are just some examples of how the space is evolving.
The rapid growth and success of live streaming have made it an appealing target for professional pirates and global crime syndicates. Illegitimate live OTT sports services have surged in many regions, causing a significant impact on both subscription and advertising revenues. According to a study of 6,000 sports fans across 10 countries, around 52% of the fans used pirate services to view live sports. However, 74% of the fans were willing to switch to legal streams if provided the right incentives.
With a concerted effort toward anti-piracy measures, there is a revenue opportunity of $28 billion annually for operators and rights owners. This could be called an estimated true cost of sports piracy globally.
Online Sports Piracy is Becoming Complex
In May 2021, the European Parliament adopted a new regime to tackle the online piracy of live sports events. This regime includes the option to block illegal sports streaming within 30 minutes of appearing online. Members of the European Parliament also called on the EU Commission to improve upon the EU framework on IP rights for live sports events, which are not subjected to protection under copyright laws. But will legal protection be enough to combat this industry crisis, especially with pirates using advanced technologies to circumvent safeguards?
Both legacy conditional access systems (CAS) and modern digital rights management (DRM) technology might not be enough to block piracy completely. Today, pirates bypass these systems via various tactics, such as HDMI capture devices with high-bandwidth digital content protection (HDCP). They can also restream live sports events using external camera recording or screen recording software. After all, content distribution technologies have advanced too.
The technologies used in live streaming in 4K picture quality can be used to intercept and redistribute live content to illegal subscribers. Here, we are again noticing a sharp shift from the traditional peer-to-peer networks, called "Bittorrents," toward real-time service theft. Also, there are Kodi-based set-top boxes (STBs), which might not be illegal but can be pre-loaded with software to tap into pirated streaming services.
Another way to bypass regional broadcasting restrictions is through Virtual Private Networks (VPNs). This is fraud through the manipulation of geo-locations, and scores of VPN providers are offering such services to users.
In live broadcast TV, piracy was concentrated on smart card cloning or replicating full STBs. Now, it has veered towards content delivery networks rather than STBs and TV. Hackers can infiltrate media organisations and steal paid content before they are released. API endpoints can be used to mimic authenticated devices and systems and steal content too.
Protect Your Live Sports Content with Mediastalker
Live or library, Mediastalker's unique business model is designed for all types of content. We use cutting-edge AI/ML technology to enhance our clients' digital IP protection. From digital fingerprinting to automated content monitoring and legal enforcement, Mediastalker has a range of solutions to protect live sports and disable illegal streamers.
AI and ML together have the potential to not only solve problems but also detect threats much before they become a source of devastation. With this revolutionary technology, we have been able to restore 6,000+ IP assets and settle 2.1+ million stolen media across different industries.
We also understand that the triggers for consumption of illegal content are nuanced and thus there is no one-size-fits-all solution to tackle piracy.
Contact us to learn more about our bespoke solutions.